As You Like It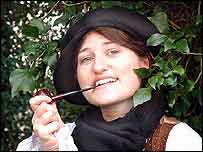 The literature of trees ranges from the recorded myths of antiquity to the learned treatise of timber research scientists in this, the electronic age. Some have always known the value of their forests, not merely as a material asset but also for the religious personification that seemed to be vested in the great flora. Indeed, all civilisations have cherished them in poetry and religious allegory. This legacy of the tree is still apparent even in the more sober writings of the latter-day arborists and conservationists, though it may now appeal to a minority audience. The most prosaic would agree that trees, apart from their functional and structural attributes, are natural works of art, possessing dimensions that no other living things display. As single specimens on open land, large spreading trees cchallenge the artist and excite the poet. The mathematically-minded find problems of purchase and strength to tease them, the apparent paradox of grace and strength often seeming at odds with the rules and formulae of the theory of structures, yet never in conflict. In their natural state, trees owe nothing to human-kind for their growth and development, being self-generating and self-supporting, only asking space for their fulfilment. Little wonder at their universal appeal.
At this point, a brief history of the forest scene in the British Isles throughout the centuries since the Roman occupation, is perhaps pertinent.
Before the Roman invasion of Britain the forest dominated the land. Two-thirds of the lowland and the gentler slopes of a spongy terrain were densely carpeted with oak, birch, Scots pine, ash, hazel, beech, hornbeam, and maybe the sweet chestnut. Among them grew thorns and brambles, viciously impeding the paths of the ubiquitous Celts in their attempts to make clearings for their settlements and agriculture. Pliny the Elder, in Natural History, referred to the state of barbarism in the British Isles at the time of the Roman invasions. He accused the Druids of tree-worship, forgetting that his own pantheon owed much to the forst-oriented gods and goddesses in his own mythology. Rome named the mighty oak esculus and consecrated it to Jupiter, the laurel to Apollo, the olive to Minerva, the myrtle to Venus and the poplar to Herculese. Pliny wrote that the mistletoe was sacred to the Druids, as was the oak on which it grew (these days it's not normally a host for mistletoe, yet it may have once been). All the rites were performed with oak leaves, and they believed that whatever grew on oak trees was sent from Heaven, signifying that the diety had chosen the tree.